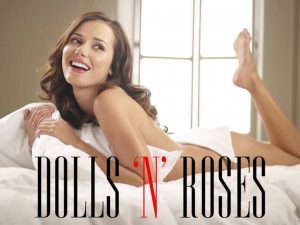 There are these times when you are just having a bad day, either because of your boss' nasty attitude or experiencing a rough time on your relationship. It can be a heartbreaking experience especially if you are out of town away from your family and friends. However, all these lonesome feelings can be a thing of the past if you are accompanied by a cute and friendly companion to take away the blues. Escorts are beautiful female companions who are paid solely for their time and companionship, so there is really no need to get struck all alone when you can have a good time and forget your worries. There is also the possibility of visiting awesome spots within the city and this even adds spice to your boring life. Dinner dates, picnics, visits to the museums and jet rides are some of the services offered. A night out with an escort will help you with your self-esteem in the following great ways;
The escorts are trained to be courteous and patient with all clients irrespective of their cultural background and social status. Thus, when you are with an escort, you will not need to worry so much about how to impress, just be yourself and everything else will fall into its place. This is comforting to know especially when talking about first time clients who have never been with an escort before and may have doubts or anxieties lingering in their minds.
The escorts provide awesome traveling experience in far lands including romantic spots. Traveling is a good thing for you if you have been stuck in a hectic schedule routine and would like to explore something new. The escorts are ready to go with you places whether it is just a short helicopter ride or a visit to the countryside.
Stunning physical features makes a night out with escorts a pleasant and fulfilling experience for the client. As visual creatures, men will feel like their ego has been boosted if they are in the company of a gorgeous and sexy companion by their side during dinner dates and private parties.
The escorts are not only blessed with physical attributes but are also very polished and intelligent souls; making them a perfect match to keep you smiling throughout the night. They know how to make you happy in various ways and you have to book their services to experience this naughty aspect of their character.
What to expect when hanging out with an escort
Although there are so many theories surrounding the escort industry, there are really no hidden dramas as often depicted. Escorts are not only pleasant but also polished and professional. They are trained and not just the ordinary next door girl. If you want to experience a mind blowing girlfriend experience, you need to book an escort tonight. Daily's life activities can leave you feeling exhausted and bored. If you are not careful, you might be missing out on the little pleasures life has to offer. Get yourself a sexy gorgeous model to help you boost your self-esteem and get your groove back.
Conclusion
Your happiness lies in your hands and it is up to you to make the most out of your night by hiring an escort to keep you company. You might be surprised at how much fun and excitement you might experience while in the company of these adorable beauties. Most of the well-known escort agencies in town are known for having an array of beautiful ladies at your disposal. The booking process is also very discreet and fast.