Every man harbors secret desires and fantasies, most of which we are too shy to admit even to ourselves! Fantasies and wild desires that we dare not share with our spouses, girlfriends, or those closest to us. But this begs the question; for how long should we keep such fantasies bottled up inside us? For how long should one put up with the ordinary, while ignoring the burning desires of actualizing the secret dreams they harbor? Dolls and Roses brings you the best escorts in the whole of London, escorts who have been carefully picked, trained, and polished to perfection. These are girls who will offer unrivaled satisfaction to your remotest dreams and fantasies.
[caption id="attachment_8113" align="alignright" width="200"]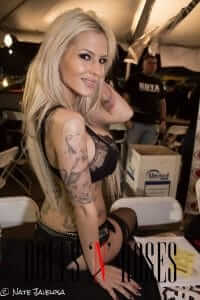 Dolls and Roses[/caption]
Why Dolls and Roses?
Dolls and Roses is not like just any other escort around London; we carefully pick our escorts from a wide pool to get the best. Slender, tall, and cultured damsels that can offer company to the discerning gentleman. Our escorts are picked from all over the world; Caucasian, Latino, Arabs, Indians, and all other nationalities.
Secondly, the escorts at Dolls and Roses are all educated, and capable of holding and sustaining a conversation. This means that whatever your fantasies are, from attending a business conference tagging along a pretty PA, to attending a birthday party with her, she'll never disappoint!
As a man, we understand that your wildest dreams may not necessarily have to do with bedroom matters; it could be about flirting out in public, it could be about having the perfect damsel to accompany you to a movie, and so on so forth. That's why all our escorts at Dolls and Roses are polished, and capable of offering the perfect company to any client.
Most men are ticklish, others are sensitive in certain parts, but the monotony that comes from being married means that they hardly get to explore these little pleasures. Spending time with an escort thus offers you a perfect opportunity to explore yourself, and rediscover the little things that excite your imaginations.
All the escorts at Dolls and Roses are very flexible; the booking process is easy and straightforward. This means that you can hire their services at a time that suits you. This could be in between a conference you're attending in London, it could be during a lunch break, and it could be over the weekend when you have to attend a party, and so on so forth.
Men are said to be visual creatures; they get easily turned by what they see. At Dolls and Roses, we have a compilation of all the profiles of our escorts. You are thus able to view their photos long before you meet them, check out everything you need to know about them.
For the elite gentlemen who believe in being at the top of the pecking order, we do have Dolls and Roses VIP escorts. These are as classy as they come; stunningly beautiful, with the swagger and irresistible allure of a celebrity. They have no reservations when it comes to pleasing you, and are bound to give you the greatest romantic moments of your life.
Anytime you book an escort from Dolls and Roses, she is yours to spoil, entertain, and have fun with for the entire duration. You can both decide to indulge in whatever fun you deem fit; could be a stroll round the city, dining and wining in the numerous restaurants, or just spend time indoors cuddling and just enjoying the other's company.
Conclusion;
Dolls and Roses escorts are the best escorts around London, they are your perfect option if you are looking for a lady to satisfy and quench your dreams or fantasies.