Everybody tends to have different tastes in women. It all varies right from the hair color, skin tone, height, weight, eyes and much more. Thinking of hiring a Russian escort today? Look no further! Take a look at the Dolls and Roses gallery and see the finest Russian girls we have to offer. They are very sophisticated, classy and despite your taste, you are guaranteed nothing but the best. As a client, be sure to be satisfied with our services. With different types of dates in your mind, you can hire one or two Russian damsels to keep you company and later on fulfil your life long fantasies and desires.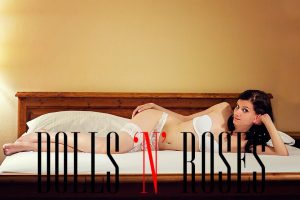 Below are different types of Russian model types you can choose from for a date
Plump Russian ladies

Just as people differ in the types of food they eat, it's the same way they'll differ with the type of ladies. Some clients prefer their ladies well curved and thick. At Dolls and Roses, you are able to get a lady who has a curvaceous body, perfect derriere, firm boobs and good skin tone. All the ladies at the Dolls and Roses agency are well educated, fashionable and sophisticated. Have no worries with the type of date you invite them to, they will show up in their best dress codes and act the part.

Slim and curvaceous Russians

The same way a client can prefer a plump thick damsel, is the same way another can prefer a slim and curvaceous model. Dolls and Roses will offer all the type of ladies you do prefer. A slim curvaceous lady is one that has the right curves and firm breasts. The lady can make heads turn anytime she walks by the street.

Accents

Some Russians have accents while others do not. Some clients are easily turned on by the Russian accent and can do anything to have a lady who talks Russian. However, accents are not for everyone. There are some Russian escorts who were not born or raised in the Russian culture. At Dolls and Roses we offer Russian models of your choice that will not disappoint in any way.

Hair color

There are different types of Russian ladies like brunettes, blondes and red heads. The type of hair color is a specification for most clients.
Conclusion
Dolls and Roses is clearly the best escort agency in London; it offers a variety of ladies that will satisfy all clients.