It takes any man to get an escort, but it takes a real gentleman to make her feel special. If you have been with Dolls and Roses escorts, you definitely understand that they are affectionate and also with feelings; they appreciate being treated specially. How can you do this? Well, just take your time to learn one or two things about her, and you will be on your way to treating your escort with something extra. Here are some few tips that you can also try out.
Respect Her
Yes, you are paying for the services she is giving you. However, this does not mean that you should disrespect her. Rather than treating her like an object, show some veneration when around her. Demonstrate that you care about her. Ask her how her day was, how she is feeling, what she would like to do or be done to her, what pleases her, and such like things. Converse with her gently and make her feel appreciated for the work she does. Nothing makes an escort feel good about herself like being appreciated.
Listen More
Unlike most people who take escorts' words for granted and expect to be the controller, be different by paying more attention. You will be amazed at how easy a connection will be created. Try to know more about her, as well as her likes. You'll also benefit because you will know what to do and what to avoid. Make her feel good while feeling good yourself. Make her appreciate and love her career even more. It only takes a small gesture such as lending an ear.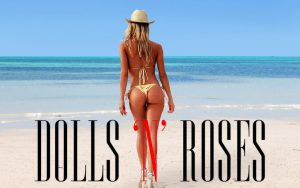 Know Her Boundaries
One good thing about Dolls and Roses escorts is their ease of communication. When she communicates, you have an easier time with her. Communication makes the companionship enjoyable. With it, you also learn about her boundaries. Once you have a clear picture of how far she is willing to go, respect and work with that. She will give you pleasure that is beyond your imagination.
Give Her All Your Attention
When you are with an escort, especially one from Dolls and Roses, give her your undivided attention. This makes her feel good about herself and intensifies her confidence. Imagine being in the company of a hot, sexy, seductive and confident escort. That is just a lethal combination of the service you will receive.
Conclusion
Give your escort something extra, and you will always long for more.