When it comes to booking an escort, you might have done all the right things. You would have visited our website, chosen the escort who sparks your interest, found out her availability, her rates and more. You already have an idea of where you will meet, what you will do, how much time you plan to spend together. All these plans are great and are impor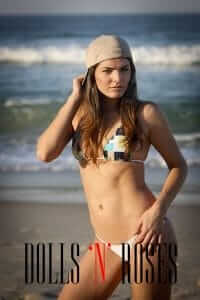 tant when you are meeting a lovely, sexy companion. However, there is another important element of your meeting and time together.
Here are a few tips on how to treat your escort well
Treat your escort with respect

When it comes to meeting your escort, it is important for you to be respectful and treat her well. How you speak to her, how you treat her is very important for a mutually beneficial time together. Just because you are her client doesn't mean you can use degrading or debasing language or acts or cause harm so keep this in mind at all times.

Communicate

The main thing about spending time with an escort is all about communicating your needs. Let her know what you like, prefer, what you need and she will either consent or share her feedback with you. It's important that you listen to feedback, if she is not comfortable with anything at any point, its your responsibility to stop and ensure she is okay. She is there to show you a good time and to please you so it's important that you treat her well, the same way she would treat you like a king.

Keep your word

When making plans, it's important to keep your word. It's a good idea to not change venues last minute, but rather keep to the plans shared initially. Adhere to simple requests; like, if she wants cash up front, agree to these simple terms since it doesn't cost you much. If you do so, you can be sure that as you spend time together, you can enjoy a wonderful time together and maybe in future, you can spend another session together.
Conclusion
It is important that you are respectful at all times when you are meeting an escort. This means from your language to behavior, it's important that you treat her well at all times. This will also encourage her to go all out for you, please you and ensure you are greatly satisfied.