London is one of the most amazing cities in the world and deciding on specific spot to date can be quite tricky. At times, having a lot of choices can be a paralyzing effect but we will give you some ideas. Escorts are charming, intelligent women and as much as they are escorts, more than that they are companions and it is okay to treat them as girlfriends. Try to resist the Leicester square as well as the Covent Garden. If you are after having an exclusive expensive dinner or you simply want to have fun with her, we will help you out.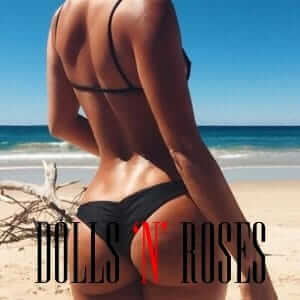 Totos, Knightsbridge
If you would like to start with a drink, you can head out to Kensington Roof Garden, one of the most extraordinary places. When it's time for you and your gorgeous lady to enjoy some lunch, one of our top recommendations is the Bar Boulud located in the Mandarin Oriental Hotel. This place is very mush affordable and very much more for the elite gentlemen that you are. When the time comes to have dinner, Ramusake is great for sushi if you like. Toto's is simply the place to go if you want a more formal dinner because they serve contemporary Italian dishes you and the lady will enjoy. If you have a conflicting interest between Italian and Sushi, you will be pleased to know that you can enjoy both at the Salmontini.
The Palomar
If you would like to impress your lady by taking her to dinner, Soho is a great place. You could enjoy a glass of your favorite wine or a cocktail before having dinner at the Blind Pig located on Poland Street. If you want a cool and relaxed setting, Mark's Bar located on Brewer Street is amazing and if you love Martini, the Graphic Bar at the Golden Square is the place to go. For dinner, head to the Palomar for memorable delicious food. If not, you can go to Copita, Quo Vadis or Jackson + Rye.
After this, you can simply enjoy the night together sightseeing the city. You can head to Dean Street Townhouse for a glass of plonk, to the El Camion for some margaritas and if you are a jazz person, Ain't Nothing But, will provide you will am amazing experience.
Conclusion
There are many great places you can enjoy with our escorts, just call us, book an escort and let the fun begin.