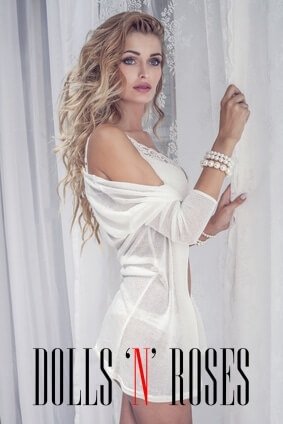 It's London Fashion Week this week at Somerset House and it is that time of year when we are bombarded with the weird and wonderful creations that fashionistas want us to be wearing in the next six months time. There is usually an array of the wacky and insane outfits although these tend to be for attention only and the real clothes that emerge in our favourite stores are slightly more conservative versions of the designs from the catwalk.
London Fashion Week is the place to see and be seen. Our very own stunning London model escorts certainly would not look out of place here however the beauty and sensual figures of our gorgeous girls is probably more suited to a 'Victoria's secret' show than a fashion show as our ladies actually have those ultra-desirable curves that make a woman look like a woman.
Modes for London fashion week
One of the big four fashion weeks, London is known for attracting more than its fair share of press attention and not just for the designs on the catwalk however if you do happen to miss the event then you can still catch all the latest looks at New York, Paris and Milan later in the year. Handily enough, as we are an international escort agency our stunning model escorts can also accompany you to these locations should you wish.
We have ladies who are based in these countries or we can have one of our model escorts fly out with you or to meet you whenever you want. Our beautiful companions have their passports up to date and visas at the ready to jet off to see their clients wherever they are in the world,so our valued clients can always rely on us to have the portfolio to fulfil all their needs.
One thing we can say about our beautiful escort models in London is the fact that whilst they are ultra-glamorous and elegant they are never outlandish enough to draw any undue attention to themselves. They behave in an impeccable manner at all occasions and their aim is for you and your needs to take centre stage at all time in their company. Why not enjoy your very own encounter with one of our high-class escorts in London to celebrate for first London fashion week of the year and give us a call and we can make all your dreams come true!