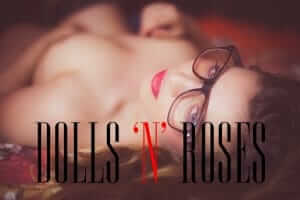 Our international escorts comprise of beautiful and elegant girls that are always on standby to meet you in any part of the world; whether it means catching a flight or cab just to come over and meet you. These elite escorts can accompany you to some of the most luxurious destinations in the world like Paris, Tropez, Ibiza, New York, Los Angeles, Milan, Berlin, and so many more. The thing is; each time you need elite international escorts who are flexible and able to come over at a moment's notice, then Dolls and Roses should be your number one stop. We have a reputation for picking only the most beautiful girls that are then polished and trained on how to please and satisfy clients like you.
When it comes to our international escorts, we make sure that they combine good-looks with sharp brains; this makes them the ultimate companions for the discerning gentleman who is looking for a real woman. A woman that can engage in intelligent conversations, accompany you to posh and classy places. We actually advise all clients to take a moment and go over all the photos of our international escorts on the gallery; each photo you see of these models is as real as they come; we have a policy here that dictates that all photos posted should be less than three months old. This helps you get the real idea of just how amazing and pretty our international escorts. You can easily decide which is the right girl to pick for travelling with, attending a party with, for adventure, or purely for fun.
We understand that you could be staying in one of the major European cities, across the other end of the Atlantic, or wherever you may be located in this world. When looking to meet true and real international escorts that can come over, you just need to visit the Dolls and Roses photo gallery. Here, you're able to not just check out the beautiful photos of our escorts; you also check out their profiles and get to learn about the interests and likes of each girl. You can compare who has similar interests to yours, who you think you'll easily get along with, and so on so forth. Dolls and Roses has been providing international escorts to clients in all corners of the globe, and we understand the importance of a client getting along well with their escort.
It's also worth mentioning that our escorts are super flexible and can offer both incall and outcall services. This is to say that whether you wish them to come over to your hotel, residence, or want to get hosted by these babes, then it's for you to choose. You'll be spoilt for choice, tasked with picking either a slender, petite, busty, tall, curvy, or whatever kind you prefer in a woman. The best thing about our international escorts is that all of them are physically fit and work out constantly. They are like models and you'll always be proud to tag them along when running your errands. It's possible to book an escort from Dolls and Roses from whatever location you are in, and have the girl ready and on her way in just a matter of hours! You just need to relax and sit back; our work is to ensure that the escort of your choice gives you the best companionship for the night or whatever duration you wish.
We take time to invest in our international escorts; they're classy and elegant, always looking hot and motivated. Get moving now, scroll over our gallery and pick an international escort of your choice; Dolls and Roses never disappoints.
See the portfolio of some of the best girls at Dolls and Roses
You may see the girls on our Facebook page as well > https://www.facebook.com/DollsAndRosesUK/