A sexy companion by your side with the looks of a top class model will always boost your confidence and your sense of pride. At Dolls and Roses our Model London escorts are elite companions who are available 24 hours a day to accompany you to public engagements or events. As you will see once you view our high class escort gallery many of our ladies are in fact published photo models from all over the world. These are truly stunning International beauties who are all well travelled and worldly wise and who all enjoy meeting discerning gentlemen for fun and companionship.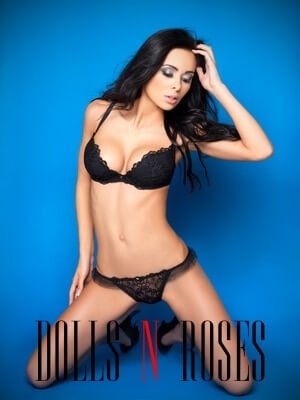 Our model escorts are perfectly suited to gentlemen who are used to all the finer things in life. They have taste, style, eloquence and just the right amount of glamour to tantalise and tease. They always look the image of perfection and are suitably attired for whatever event you have in mind. Many of our ladies are exclusive to our agency and as with any bespoke service you expect something designed specifically for you and your needs and that is what we aim to achieve at Dolls and Roses. All our clients are individuals, as are their tastes and preferences. Our Model escorts are happy to find out about your inner most desires and experiences so that they can look to expand your horizons and share their own expertise. All these beauties are extremely professional and despite their unnerving beauty they are all very approachable and down to earth – much more so than you would imagine.
Another benefit of booking one of our model escorts in London is the fact that many are considered to be and indeed happy to be International companions. They have up to date passports and are able to travel to almost any country in the world with limited notice. If you have a business trip planned and know that you will enjoy some down time then why not have one of our high class model escorts join you? Many of our ladies speak multiple languages so they have the same level of confidence in other countries as they do in the UK. You never know, they could in fact be of assistance – at least in ordering the room service!
As you would expect, our high class escorts are always very much in demand. We have many International clients who book far in advance and so we would always advise that new clients should speak with one of our reception team first. This way we can ensure that the lady who matches your needs is=0the one you are able to book and as well as personal physical preferences we also look at other qualities such as personality, experience and outlook on life.
You may find that the sheer choice of companion makes it difficult to choose so we have aimed to include a brief bio of each of our ladies so that you can at least get a flavour of the lady herself. Why not give us a call and we will try to assist where possible.