London offers a lot of different events, parties and clubs that stray from the routine types. These parties and clubs are fused with kinky fun, old music and spoken word among other activities. This type of nightlife was initially reserved in the background but this is changing. More and more Londoners are waking up to the fact that there are other ways to have fun apart from relaxing with a drink in a bar.
It's Your Funeral
The idea for this night event is that you have met to mourn the passing of a friend. The mourning is stylish, accompanied by jazz music, comedy, storytelling and dance. The evening starts with a funeral procession. Then performers get on stage to give performances based on the person who's passing is being mourned. Singers on stage also get to emotionally mourn the person in question. Creepy dances follow after the performances.
Regression Sessions
In these kinds of parties, you regress your way back to your childhood while having adult fun. All genres of music are featured here plus card games, space hoppers and even a bouncy castle. In these parties, you get to bring out the inner child in you that always wants to play without a care in the world. In most instances, it doesn't need a lot of coercion for this to happen.
Crowds at these parties are characterized by a young and childish vibe. Regression nights are growing in popularity as the best way to let loose from the daily pressure of life. Genres of music played at these events include old school RNB, house, electro, drum and bass, dubstep and trance.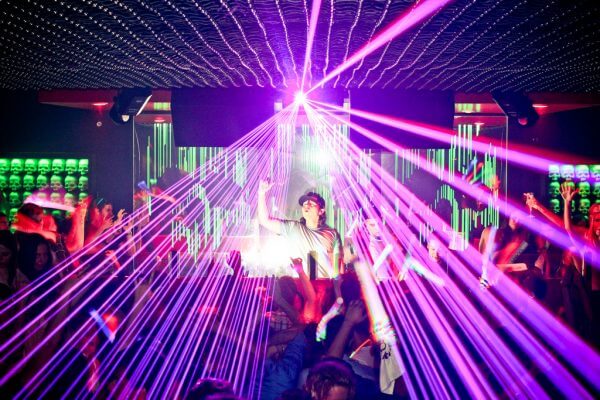 Le Boudoir
This is a venue where people go to express their sexual freedom. It doesn't matter the orientation, everyone is free to attend. The only thing is that that you have to dress up in sexy costumes to be allowed entrance. In these parties, you can expect plenty of erotic activities and performances. Situated just a few meters from the tube in Aldgate, this is the place to be for kinky freaks.
London Anime Nights
These events are focused on people who embody movie, book or game characters. Many people are getting into role-playing to mimic fictitious characters. At cosplay events in London, fans have to show up dressed in their favourite character's costume. These events enable individuals to transform into their loved characters. Cosplay nights are graced by a large audience of people in London and performance of players is rated.
Imaginarium
This is a fetish party for the extra kinky. The parties are fused with energetic rave and dances. Guests are encouraged to dress up but organizers are not so strict on the dress code. The event is usually an atmosphere of fun, friendliness and inclusivity for all. You get to dance and indulge in performances, video games, and sexual activities including bondage, domination and threesomes. For guests who prefer privacy, there are usually cubicles and private spaces with doors so that no one can join in their pleasures. You can expect different types of music from bass to house and drum. Imaginarium is a night of dance and kink.
The alternative nightlife in London is steadily picking up. Whether these nonconformist parties and events will grow to replace the normal nightlife is a fact that remains to be seen.