Now, if you are coming in to London for vacation or on business, why not consider taking one of our gorgeous beauties to these summer events and have a splendid time together? To begin with, our ladies are simply in a class of their own the kind that you will want to flaunt all over the city and showing her off will bring such pride to your ego. These are the kind of women you can't wait to get behind closed doors with because just one look at them promises untold pleasures.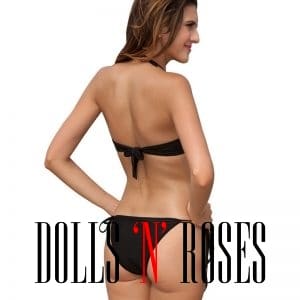 Now that you are excited about our ladies and you want to enjoy some quality time before you head back to business, we will suggest to you some five summer events in London;
Open Garden Square Weekend
For just one weekend, you and your beautiful lady will have a chance to discover some of the very best kept secrets of private gardens in London. There are about 200 gardens open during this weekend. There is a variety of options because you can view rooftop gardens, traditional gardens as well as church gardens. It will be a great chance for you to get some fresh London air and discover new sceneries you are yet to see. It will be your way of showing your girls that you have a romantic side and you can be sure that both of you will enjoy it.
The London Anniversary Games
The London Anniversary Games take place at the Olympic Stadium at the Queen Elizabeth Olympic Park and it features some of the finest athletes in the world. It will be a great chance for you and the lady of your dreams to see these athletes prepare for the Olympics. Most off our escorts are sporty and fit and after the show, both of you can head back to for some physical endeavors of your own.
Somerset House Summer Series
If you love music, you will really appreciate this event. It is an open air event that happens at the courtyard of the Somerset House as a reminiscent of an outdoor music festival. Famous musicians like Adele have performed here so you should be ready for much fun.
Notting Hill Carnival
This is one of London's biggest summer event and the largest street festival in all of Europe. This is a perfect place to have a great time with a gorgeous lady and you will have a great opportunity to enjoy bites at the international food stalls.
Wimbledon
The Wimbledon Lawn Tennis Championships mark the arrival of summer. This is one of four Grand Slam tennis events, which is famous for being played on grass with players wearing an all-white dress code. At this time, there are usually a lot of strawberries and cream but you have to book in advance because tickets are hard to come by.
With one of our girls at these events, the only thing you have to be prepared for is jealous looks from all the other men. You will be holding the trophy on your arm.