Imagine you have a big project on an advertising agency and you need to place the most stunning photos of models in your cover brochures, magazines and videos. These models are not your ordinary next door girls; they have stunning features you will need to pinch yourself to confirm you are not in a dream world. For a video to be of high quality it needs to have not just the right model but also a model who knows how to pose for the camera and speak to her audience with bold eye contact. Our models have what it takes to give your video shoot the professional look it deserves. They have sexy physical features like big bust, long sexy legs, blue or green eyes and warm inviting smile.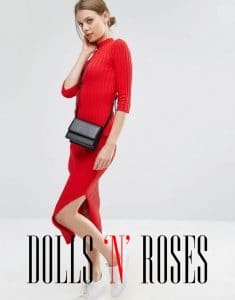 You may be wondering how to hire our models for your advertisement video shoots. No need to worry since the process is simplified with our online booking system. In fact there are three main ways of booking our models. One of through phone calls where you will get to talk to our friendly customer care staff. The other way is through email which gives you the liberty of describing the escort of your choice and availability. The quick and last option is through filling out the online form which requires you to fill out your details and our customer care team will get in touch with you shortly.
Factors to consider when hiring models for advertisement
The beauty of working with our escort agency is that we accommodate enquiries 24/7. Although the booking system is efficient and simple, there are factors you need to consider before hiring our models. These are;
You will cater for travel expenses if you need to hire the services of our Dolls and Roses girls outside London. The deposit needs to be cleared with our agency before you pick your chosen elegant and beautiful companion.
The minimum reservation time is one hour. Although you may pick a girl for night or a week, the minimum amount of time allowed for reservation is one hour.
Provide full details; when calling in to book the services of one of our elegant classy models, you will need to provide your full names and the name of the hotel you are staying in. we ensure we respect our clients' privacy but at the same time we also need to keep our escorts in a safe environment as they perform their duties.
Outcalls escort girls are bold and experienced; since photography sessions may sometimes take place outside Central London, this may call the need for hiring an outcall escort girl. No need to worry here because these are professional models that have experience in the industry and are bold enough to travel the world with you.
The booking process
We ensure efficient and fast delivery of services so be assured that after you have picked your choice of our finest models from our cute gallery collection, you will have her by your side in no time. We ensure 100% confidentiality so even if we ask for your details, these are kept private. Contact is though phone, email or online form and we will get back to you as soon as possible.
The models pay scale varies and this starts from £500 going upwards. After you choose your preferred escort all you have to do is make your reservations and we will inform you shortly if your reservation has been successfully. Another advantage of booking our models from Dolls and Roses is that we accept major credit cards so international clients are all welcome.