As the party season approaches, the demand for the more high class escorts increases. This is due to many different factors not least the sheer volume of office and work related parties and events that are arranged by a number of corporate and high profile companies. Staff members, especially those in high positions are expected to attend all of these engagements and the demand to ensure that their impeccable profile is maintained is high.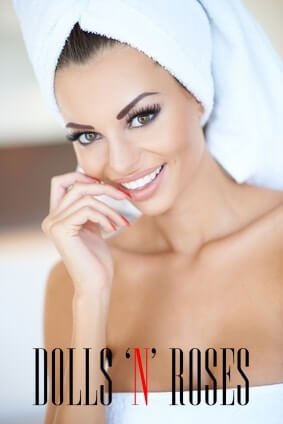 This is where our gloriously elite and high class ladies can assist. When you are invited to enjoy a dinner or a gala evening at any of London's top establishments, you want to arrive and impress all the other guests. The
re is not only a dress code to these venues but also a behaviour code too. No-one would want to arrive with a companion who does not fit the expectations and quality required so our high class escorts are the perfect choice.
The first consideration for a high class escort is her beauty and physical appeal. This is the first thing most people notice when appraising someone for the first time. Personality and behaviour always come second however with our beauties we ensure that not only are first impressions breathtaking, people continue to be impressed as they converse and mingle with our ladies. Beautiful women unfortunately have the reputation of not being particularly clever. They may be able to work a room and draw
admiring glances however when it comes down to discussing pertinent current affairs they are often lacking. This is never the case with our stunning high class escorts. They have a mind of their own which is engaging, entertaining and interesting. These women are not only beautiful but they can be taken seriously and this is the thing that sets them apart from other high class escorts in London.
All our elite escorts are considered to be so because of the extra that they can offer. They have a calm confidence, social poise and elegant manners which means that they never offend nor cause embarrassment. When you are aiming to impress, your choice of companion is extremely important and as we are one of the few es
cort agencies in London which realise this, we work hard to ensure that all our elite and high class London escorts fulfil all these requirements.
We have no galleries which single out the elite escorts from regular escort girls at Dolls and Roses and this is because essentially every single one of our ladies should be considered to be high class. Our entire selection procedure ensures that all of our stunning young ladies meet all the criteria that we set and so our clients can choose the lady he feels is most suited to him just on looks alone as we know that our entire portfolio is perfect for all social and public events.
It is important not to forget that as well as being the ideal public partners20our ladies have an extra special talent for thrilling their partners in private. Once you have impressed everyone that you need to then why not retire to your home or hotel and allow the lady of your desires to impress you with her own special blend of perfection.