Like a young lion that is ever curious, always ready to challenge anything that passes around its way, men are adventurous. Men chase women not so much for the thrill of the fun they'll have behind closed doors, but for the thrill of the chase, and the good feeling that comes from winning her over. At times, the thrill is in chasing the same woman for different guys, and whoever wins her over gets the ultimate price. When looking for the ultimate bro experience, you have to be sure that the guys around you are people who are understanding, friends you can always fall on. Escorts tend to be the best bet for such kind of an arrangement. They are not jealous, they are understanding, and an escort will never complicate things as long as you have agreed between yourselves on what you wish to indulge in. London escorts, especially those from Dolls and Roses are the best pick for any group of guys looking for the ultimate bro experience.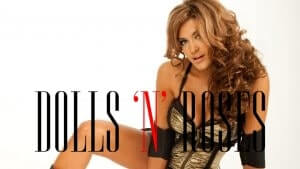 Although different men have different tastes and preferences, most tend to get smitten by slender, tall women with perfect round bums. At Dolls and Roses, this is exactly what you'll find; carefully picked damsels with killer figures, sexy eyes, and very outgoing personalities, with such a lady, few men would resist or fail to notice them. Here, only the prettiest and sexiest ladies are picked to come and join the exclusive pool of high-end escorts who offer their valuable companionship to the discerning gentleman.
The ladies are all open-minded, which means that they would be willing to indulge in all manner of fun with a guy or group of guys, as long as there's consent between you all. You could for instance go out partying with your boys, have drinks and dance the night away, before all spending the night somewhere together. While there, you can have as much fun and adventure as you can manage. No ordinary girlfriend would feel okay in such kind of an arrangement, but an escort has no qualms about such. Making her clients happy is part of her job description.
Better still, you could pick duo escorts; these are escorts who offer their services as a pair/ duo. Some ladies also love the idea of spending time with more than one guy at same time. This is the new trend with most young guys and ladies, especially the so called millennial generation.
The other thing you need to know is that, for the ultimate bro experience, picking the right girl for the moment can make or break the encounter. And getting the right girl will depend on the escort agency you pick her from. If the agency is a reputable one like Dolls and Roses, you are assured of an explosive and satisfying encounter. The thing about professional escorts agencies is that they take time to train and polish their girls, in readiness for all manner of encounters with clients! At Dolls and Roses, the escorts are the best that London has to offer.