When one considers something as being expensive, it may not be considered so by someone else. The cost of something in relation to ones earnings differs from person to person and so therefore labelling something as expensive is a subjective matter. Some may consider our beautiful VIP escorts as being expensive however given the social status of our clients, this is usually not the case.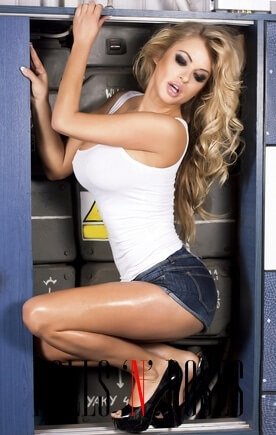 When one receives a service which is above and beyond the standard then one expects to pay a premium. All our stunning escorts are definitely above anything any
other London escort agency can offer and so the accolade of being expensive and exclusive is very well deserved. There are many things that set our ladies apart from all the rest, not least their breathtaking beauty and flawless figures. Our escort girls have the social grace and elegance that is befitting an exclusive companion as well as a natural elegance that you would only expect to find in the most refined ladies.
Our London escort agency caters to gentlemen who are used to the very best that everything life can offer. They have worked hard to build on their success and all the trappings that involves. This also extends to their choice in female companion as it is quite common for clients such as these to20need to attend various social and public engagements. There is a perception that has to be maintained and so only the very best will do.
Dolls and Roses have extremely strict criteria when it comes to representation of our London escorts, indeed our worldwide escorts. We have a reputation of quality and class that must be upheld at all times. Our escorts are a reflection on the services we offer and if we are to attract and retain the type of clients who enjoy spending time with expensive escorts then this is something we are keen to continue.
Aside from the high quality and exclusiveness of our escorts, we also offer our services in the areas of London that are considered to be expensive, this means that the fee for the escort's time will be consummate with local expectations. Areas such as Chelsea, Kensington and Knightsbridge always attract the type of client who prefer the height of luxury over standard services and whether they are booking accommodation or companionship, this fact will always remain.
Outcall appointments are the most popular as our clients prefer to have the lady of their choice visit them. They usually have the most luxurious hotel suites in places like Park Lane or Belgravia and these connoisseurs of luxury appreciate the effort our agency goes to in order to provide the most elite and VIP services with some of the most exclusive high class escorts in the city. The best of anything could a
lways be considered as expensive and so when our agency is referred to as having the most expensive escorts in London, we see this as a compliment and a reflection of the high quality of the service we provide rather than anything that could be considered to be detrimental.