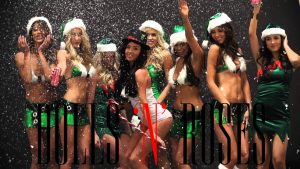 It can be a real and worthwhile challenge to identify which city has the better party spot than the other when it comes to hosting parties. This is especially evident if you are a first time traveller in America. The simple fact of having over 300 cities in one country can simply overthrow your fun ambitions and catapult you into a state of pandemonium and confusion. Not to worry, every city in America is blessed with its own wild party side. So regardless of where you're currently staying or visiting, you can still get to enjoy the best drinks, dance sensation and cultural ambience never experienced before.
Here is a sample of the Best America Party Cities to get your party started:
Las Vegas
Regarded as one of the busiest cities in America, Las Vegas is a vibrant city in the day and night. During the day, you cannot fail to get into party mode at the Marquee and Bare clubs just to mention a few. If you are a nocturnal party animal, then your dancing skills will not be put to waste if you pass along the Los Vegas strip as every hotel in the strip has a nightclub.
Nashville Tennessee
With a reputation of being the centre hub for country music, Nashville is a host to incredible live music venues, karaoke and adult fun. Printer's alley is one place that you can go to get entertained; don't forget to lend an ear to the musicians and performers on the sidewalks of the streets and get a taste of what the city has to offer.
Miami Beach Florida
Well known for hosting bachelor and bachelorette parties, Miami Beach attracts couples who want to have a last dive into the party life before settling down. Clubs like the Ocean Drive and Collins Avenue will supply you with one of the best drink menus and night fun you can imagine.
Illinois, Chicago
Harbouring places like Goose Island and the Irish Oak, Chicago can easily fill your cup of sorrows with fun. For music venues you can check out the Double Door and Hideout
Summary
There is always a different vibe attached to every American city when it comes to partying. Picking out a city that coincides with your party ambitions and financial muscle is thus key. One way to do this is to find out which city is known for what and be open to explore the rest.