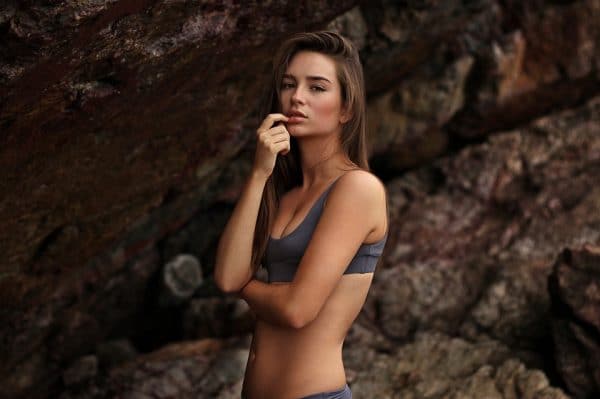 It is so disappointing when you eagerly wait for an escort after booking, only to see a different person other than the one in the profile photo turning up. It sucks, it is disappointing; make use of the below tips to avoid falling victim to such fraud;
Fake pictures are often doctored and edited to create a false identity. You should doubt a very nice picture shot in a class background with the prestigious and luxurious background for instance. It is difficult, in fact almost impossible for an escort who is being paid meagre amounts to live in a mansion next to a beautiful beach. Always remember the old adage; simplicity is always fashionable! A genuine model will pose in a simple, real life setting; anything exaggerated or extra ordinary could be a sign that it's a fake photo.
Some escort agencies have a tendency to blur or hide the faces of their models. While this is at times understandable and necessary to protect the privacy of some models, some agencies have been known to misuse this fact. They will shop or steal photos from online sites, then blur them to make it hard for you to identify the model. Thus, always be keen when viewing blurred photos of models. In any case, it is something we are tremendously proud of.
How does the escort or model act before the camera? Is she confident before the cameras? Or shy? Professional models and escorts have vast experience on how to pose in front of the camera. These ladies know how to drive men crazy by correctly positioning their body parts, for example, they know how to portray their hips, lips and how to use eyes to seductively lure men to romance. Thus if she looks shy or unsure of herself, chances are that those photos aren't genuine and were probably stolen from an unsuspecting female somewhere.
Nowadays, some of the top escort agencies in London and other parts have live chats, as well as Whatsapp. This is to say that you're able to interact with them in real time and even get to exchange photos. Escort agencies that have fake profile photos tend to avoid this openness as they know you'll soon get to see the real girls. Thus, if an agency is reluctant to let you chat or get the contacts of an escort you fancy, that should ring alarm bells. Forget about being lured to pay first, then have the escorts revealed later; as a client, you have a right to see and identify an escort you fancy long before you have paid to be with her. At least that is our motto here at Dolls and Roses.
Be informed; always avoid escort agencies that don't use real and genuine photos of their models. It's a fraud and robs you of value for your money. You can never go wrong with Dolls and Roses; what you see on the site is what you get in real life.