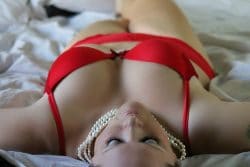 It has been said before that travelling is a grand thing; it enlarges the soul and enriches the mind. Well, and what a better way to make the most out of your travel than to have a high-class escort by your side! The beauty of travelling with a high-class escort is that you get to enjoy everything double; the presence of a beautiful, classy girl by your side, and the excitement of touring your destination. Here at Dolls And Roses, we are your number one stop if you're looking for polished and beautiful escorts to travel with. All our high-class escorts are specifically trained to offer clients the most memorable trips of their lives.
There are times you may be touring a destination you've never been to, and are in need of someone to show you around. Think for instance of a businessman visiting the UK for the first time for a conference or to shop. While it's possible for one to find their way around, it would be much easier if such a guy had an escort by their side. Most of the high-class escorts are usually ladies who've grown up in the cities they live in; they're also widely travelled.
Still, it could be that one simply wants a companion to help enjoy their travel more. Nowadays, high-class escorts are even offering their services on-air, literally; think of accompanying elite clients on helicopter rides, private jet rides. Others offer their services to clients on luxury yachts as they sail to distant destinations. The fact that most high-class escorts are sexy and with a killer, a figure means that they are always a pleasant spectacle. They are the kind of woman that every man would wish to be seen around with.
The difference between an ordinary escort and a high-class escort is that the latter often specialises in offering her companionship to a few, elite gentlemen. These are escorts who are beautiful beyond belief, have perfectly toned body figures, but are also humble and submissive. This combination forms a blend that few gentlemen can resist; a hot woman who's not nagging, but is rather down to earth and eager to please.
Conclusion;
You can always book your high-class escort from Dolls and Roses to accompany you to any destination around the world. Our ladies are educated, presentable, and always ready to accompany you when you're on the move.