Dubai is an emerging market where, just like the high rise, sleek steel and glass towers that are popping up all over the place, new escort agencies are becoming more commonplace however the world common is reflective of the types of agencies that are popping up as they are not offering the level of service that the clientele are used to – at least not the British contingent!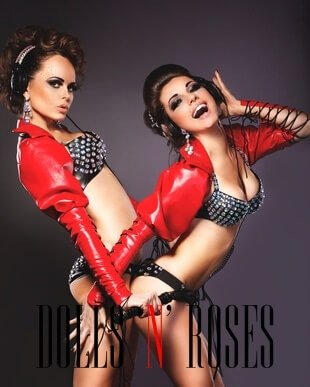 British executives who travel to Dubai are used to the highest level of service possible. Elite, exclusive and elegant are the buzzwords these gentlemen are used to and unfortunately as this is seen as a lucrative market, many lower quality agencies are beginning to appear and promote their Dubai escorts and their services. Unfortunately not all Dubai escorts are equal as our clients tend to find out when they make a booking and if you are looking for a truly luxurious and deluxe encounter then one must stay with a highly respected and revered elite escort agency and book one of our Dubai escorts through us.
Dolls and Roses have an excellent reputation in London and the major UK cities for offering and delivering an exclusive service second to none. Our high-class escorts are from all over the world and possess great beauty, intelligence and refinement. These are the true exclusive escorts and we have repeated the same successful elements in our new Dubai escorts gallery.
Our Dubai branch of our high-class escort agency has only come about due to our clients. We have lots of high ranking executives and businessmen who regularly travel to UAE and who have found our elite escort service difficult to match. A chance comment by one such regular client got us thinking about ways in which we can better serve our clientele when they are travelling through their business commitments and our Dubai escort service was born.
As with our London agency, our Dubai escorts can be booked through our regular booking line. We have escorts who live in Dubai and who can visit you at relatively short notice however do bear in mind that our Dubai portfolio is still only in its infancy and in order to confirm a booking with one of our Dubai escorts we advise clients to book in advance where possible. As with the concierge service that our London clients are used to we can access events and venues befitting an esteemed client like local casinos bars, hotels and even schedule a yacht – whatever you want to do in Dubai, we can make it possible.
Take a look at our Dubai escorts portfolio and see which of our stunners you would like to spend your precious free time with. We have British escorts who are currently living in Dubai and we also have exotic Arab escorts who also live there – at least for the winter months. If you prefer to spend time with your regular London escort then we can, of course, arrange first-class travel so that the lady of your choice can join you for a specified duration in Dubai.