Are you interested in hiring an escort but you don't have an idea of where to start from? Well, even the pros in the industry started at the same point. When hiring an escort, just like hiring any other service, there are some few things to consider such as the type of escort, the kind of service you want, cost, and the likes. One major concern though, that most newbies in the industry normally have is how long you should hire the escort. Well, let us see.
For starters, when you are thinking of an escort, you have a good reason why. This reason is a huge determinant of how long you will have the escort. Do you need an escort to party the whole night with? Do you want her to escort you to a business meeting? Or are you just interested in having fun and enjoying the pleasures that comes with escorting services? These questions will help you determine the amount of time that the escort will be at your service.
Mostly, people hire escorts for different occasions from anything from an hour to even days. It all depends on your personal preferences and needs as an individual. If you want an escort to accompany you to a party for example, you will probably need her for between two hours and probably ten hours; it all depends.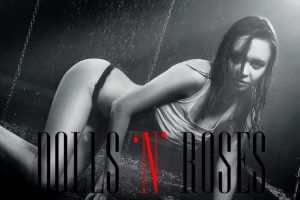 Cost is another important factor that determines the duration that you will spend with an escort. The cost normally depends on a number of factors as well such as:
From where are you getting the escort?
Are you working with an agency escort service or an individual?
Do you want an in-call or out-call service?
Are the costs inclusive of transportation and accommodation?
Once you are clear on these factors, you can easily decide the time you will spend with an escort. However, before making any payments, be clear with her. If you want her to stay the night, let her know beforehand. This way, you will avoid unwanted confrontations that are unplanned.
Conclusion;
Generally, it is difficult to come up with a timeline beforehand. For this, it is the work of the escort to tell you what her rates are per hour and then you calculate the number of hours spent with her after you are done. If her company is pleasant and you are enjoying yourself, chances are that you will want to spend more time with her. The vice versa is also true.