I think the worst break ups happen during college. Half of the reasons are fuelled by stupidity and being high as a kite half the time, a quarter by unrealistic expectations and the other quarter of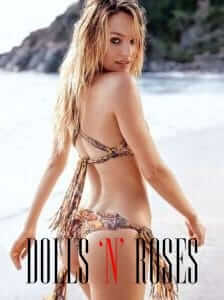 an ability to see only what you want to. When my sex god broke it off for a plain twist from a stinking rich family, I felt poor and trashed. I met another man but he didn't change my life much. I developed a habit of numbing the frustration by prowling the internet for male attention. I did get the attention but I soon got bored of entertaining broken and disturbingly lonely older men while I ate the same take-outs every night drank the same cheap alcohol and lived in dingy apartments in areas with more alleyways than roads.
Innovative Boredom
I wasn't shocked to receive a message from one of the men with a sense of style from the medieval ages. What I didn't expect was for him to ask for my bank account number so that he could wire 10 grand if I played dress up for him that night. Between the disbelief and greed to earn so much for little e
ffort I knew I had to give it a try. When I was picked up later that night in an Audi TT Coupe, I didn't want it to be the last time it happened.
The man looked a bit better in person. The best thing about him was how he asked me to do things. It was like no one else could do it for him. I dressed like a school girl, sat on his lap, served him berries while I occasionally gave him neck rubs.
The next two hours were spent in a room doing all sorts of interesting and enjoying activities. I have to admit that I did not expect to enjoy it as much as I did. When I saw the enjoyment in his eyes I was sure that I'd earned the 10 grand.
I never heard or saw him again but I sought escorting work under an agency. The last few years have been about meeting those who run the world, satisfying their deepest fantasies and living comfortably.