Our gallery at Dolls and Roses is filled with the types of girls you could easily mistake for top catwalk and lingerie models. They have the look the bodies and the style you would associate with these extra sexy types of women however they have none of the drawbacks you might associate with a model type girl and all of the benefits.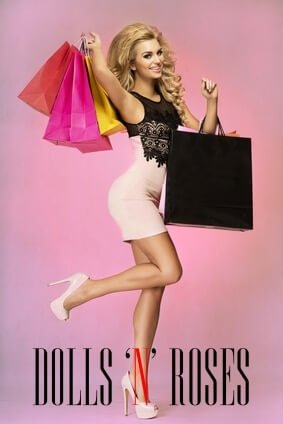 Some models are extremely reserved and have a distinct lack of personality. At Dolls and Roses we are explicit in our requirement for ladies who love to have fun and who can mingle in all sorts of social groups and get on easily with others. Our model escorts are much more than just beau
tiful women with amazing bodies, they are open minded, sensual, erotic and they all have just the right amount of naughtiness to whet your appetite!
Indeed, this is not just a title we are using to describe our beautiful ladies as many of them are indeed professional models in their own countries and have been published in many publications worldwide. If you are from the same part of the world as they are you may even recognise some of them and to think that you could be enjoying an intimate tryst with a well known International model is certainly something not to miss.
Lots of our models are photo models. This sets them apart from regular elite escorts in that they are women who are inspiring and sel
f starters. They are usually very well educated too so that old perception of a model being dumb is never more further from the truth. Many of our model escort girls are extremely well educated, some beyond degree standard. Many have their own businesses and simply enjoy escorting for the social life and excitement it brings. When you meet a model escort who is escorting out of choice then you know you are in for an amazing time. She will be charming, social and above all more adventurous than a regular escort as she is seeking the same kind of thrill you are.
As a truly International escort agency, our models are from all over the world. As well as having many Latin escort models we do also have a small selection of elite and upper class British models too. So if you are looking to date an exquisite British beauty whilst in London then our high class and elite escort agency should be your first port of call.
As you might expect, our model escorts are always booked in advance. They have very full diaries and are often requested to accompany our clients to special public events and social engagements. Around Christmas time, they are always very busy and so we would advise clients to call with as much notice as possible in order to avoid any possible disappointment.
Imagine arriving at your event with one four top class International models on your arm. She will not only impress all your peers but also help to raise your own profile and perception of your own success. Call now to make that date and enjoy a sexy and intimate encounter with one of our elite model escorts in London.