When thinking of an escort, comfort is one integral part that should never be compromised. How can this be achieved? Well, the 2016 escorts are just a completely new breed of Babes. They can make you feel quite at ease within just a few minutes of meeting. With the online platform available, communication is also relatively easy. With Dolls and Roses girls, it is even easier since you can even chat with them via WhatsApp. All you need is to get their contact and voila!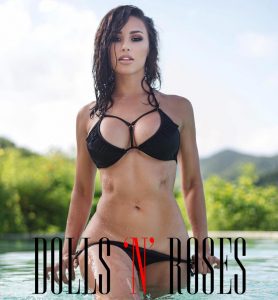 Education is another aspect that separates the 2016 batch of Dolls and Roses escorts from the other bunch. These ladies are more educated, and some of them even have degrees and masters. What does this mean? It means that the escort industry is not only for the less intellectualladies. It has evolved and accommodates even the intelligent and elite girls as well.
Talk of confidence. Dolls and Roses girls are confident in every sense of the word. They believe in themselves and know what to offer their men. They know their self-worth and showcase this with poise. They know how to talk to their clients, the kind of language to use, the type of tone to use in their conversations and most importantly the kind of roles to play.
This breed of Babes knows when to take control and when to submit. They are also quite adaptable. They are the perfect bet for role playing. Whatever the role you want her to play, she will fit perfectly right into it. What's more, they have the character and comportments included in the package.
The Dolls and Roses escorts are glamorous and have classy tastes. They stride with confidence into any particular room with their self-assured demeanors. They like men who are smart, interesting and somewhat generous. With them, you get both romance and class wrapped up in one.
Pliability is yet another good thing that these ladies offer. Whether you want a nice cozy massage, a warm cuddly evening or a twisted night party out, they are readily available. They are also very great listeners hence they can be great companions for any social setting.
One greatest thing about these ladies is that they are open to new experiences. They are readily available to try out new things, to offer pleasure and a nice unforgettable time. Nothing beats this breed of escorts when it comes to having fun.