If you are wondering what benefits of booking an escort are then wonder no more. Booking an escort is great for your ego, your sense of self and even your health. You get to spend quality time with a lady who is beautiful, sexy and has a great personality. Spending intimate moments together is wonderful for your ego.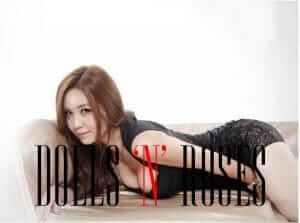 What are some of the ways being with an escort boosts your ego?
Makes you more confident

Being with an escort helps you become more confident. Our escorts are the most beautiful, stunning and sexy ladies. More importantly, they are a great company. This will naturally boost your ego; make you feel special and wonderful by the end of your time together. They are also very attentive; they listen to you, they make eye contact and they are affectionate and this is a great way to feel like a king.

Other men envy you

When you book one of our luxury escorts, you can be sure that every man in the room would be green with envy. Who wouldn't want a sex bomb on their arm? We have escorts who look like models who are drop dead gorgeous and more importantly, they will treat you like a king when you are together. She will have eyes only for you, dance sexy for you when you go dancing and she will constantly touch, kiss and be playful with you which is such an ego trip. This will be sure to make you feel like a god by the end of your time together, boosting your ego for days and weeks to come.

They are eager to please, focus on you alone

When it comes to intimacy, our escorts focus fully on you and your pleasure. With our escorts, you can be yourself; let her please you with her body, hands, breasts, lips, buttocks. Her body is yours to enjoy fully and you can be sure she will show how much she enjoys being with you, making you feel like you are on top of the world.
Conclusion
So if you are looking for a great way to spend your time; booking a sexy, foxy vixen is a sure way to boost your ego. You will feel great after spending time with a sexy lady whose sole focus is you, from the time you meet, she will give you her all her attention and ensure you are satisfied.