If you are in the escort industry, you know how important it is to be elegant. What does it mean to be elegant? Well, elegance means having a combination of unmatched style, good character, the right personality, and not forgetting the perfect appearance to wrap it all up. If you are looking for a way of getting in the elegant escorts league, try out the following tips.
Change your thinking
You are what you say you are. To be elegant, think of yourself as a sophisticated person. You will be surprised that you will start behaving differently, carrying yourself in a ladylike manner, talking gracefully, engaging in positive talks, being more confident in yourself and just carrying yourself in a classy manner. It is all in the mind. Think it and become it.
Be cautious of your poise
Self-confidence automatically translates to your composure. Every gentleman wants an escort that has the perfect composure. Try out the following for the perfect posture.
Pull back your shoulders
Lift up your head to 90 degrees
Make sure your back is straight
Walk in this posture
Work on your posture more frequently and you will eventually get used to it. Most people who will interact with you will be impressed and this will automatically earn you good points.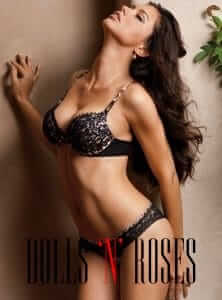 Hygiene is the topmost feature of an elegant escort.
Always be clean
Be tidy at all times

brush your hair and tie it neatly and stylishly
Keep your nails trimmed reasonably
Maintain body hair nicely

Use makeup finely to help you look more natural and fresh than tacky and gaudy
Choose good perfume
Get your nails well done
Look for sophisticated clothes that bring out the elegance in you. The first impression really matters and what you wear speaks a lot about you. When going out for a date as an escort, make sure that your dressing portrays the elegance in you. Do away with all the scanty dressing that would label you otherwise.
Try to be as classy as possible
To be classy, you have to carry yourself with intricacy. There is a very thin line between garish and classy. Try out the following to maintain class.
Avoid clothes that are too revealing
Avoid very tight clothes
Try formal dresses and gowns
Don't over accessorize
Conclusion
There is nothing as good as being considered as one of the elegant escorts in the industry. Make sure you know how to stay elegant by always being graceful and refined.