There times you might be traveling to a new town or city and you might seek a companion to show you around the city. Other times, you might just want a break from routine and you need time to fully unwind and have a fun and adventurous time with a young, beautiful and sexy young lady with not a care in the world. So how do you choose which escort to pick?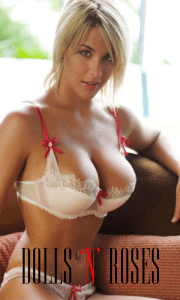 Here are some things to consider when picking an escort
Personal preference

One great place to start is to ask yourself a couple of questions; what traits do you like in girls? What physical attributes get your blood racing? What personalities attract you and what adventurous acts would you like to try out? These questions act as a great guide in helping you pick an escort.

Physical traits

One important trait when it comes to meeting people is the physical traits. From the color of their hair, a color of their eyes, to the shapes of their faces, to skin tone, to physical height, weight. These are just some physical traits you can choose from when selecting escorts. Every person has different physical preferences and this is why we do our best to provide a variety of ladies with different traits for our clients to choose from. We understand it's the diversity of physical traits that attracts a different array of clients; one client might find one lady irresistible and yet, for someone else, they might not think the same. This is why we ensure we have different yet attractive girls for our clients to choose.

Role play

Role play has become increasingly popular especially where so many men have to take charge and play taxing roles at work or at home. Role play allows a man to take on a different role and enact his fantasies and for many clients, it is this role-playing that gives him release; physically, emotionally and mentally and allows him to recharge and face the world rejuvenated.
Conclusion;
So before you pick an escort, list down the traits you like and look for in a partner so that you can have a truly memorable time with our wonderful escorts who will go all out to please you in every way.