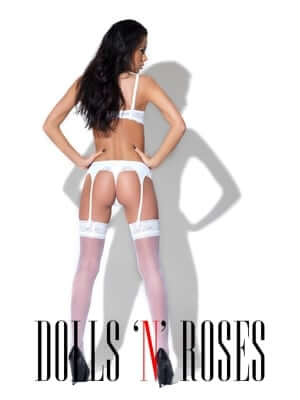 The first thing you will notice about Dolls N Roses escorts is our high level of professionalism and confidence. Our high-class escorts are well educated, savvy and well versed with the city ways so as to be able to cater to the needs or preferences of each client.
All Walks of Life:
We cater to all kinds of pockets, from business people, expatriates, personalities, celebrities and high-flying executives. If you need massage services only, which is non-sexual in nature, or a companion to corporate and social events, we will ensure that is what you get.
Perfect Matching:
You'll gain a better encounter with our escorts because we take time to understand your preferences, and what exactly you are looking for in an escort. Once we understand that, it's easier for us to help you get the perfect match that fits your preferences.
Honesty:
Just as much as we strive to please you, you also strive to get the ultimate satisfaction out of any encounter we offer. That is the reason we are transparent and give you factual information about our escorts as would guarantee that your satisfaction is met.
Medical Safety:
All the medical records of our escorts are verified to protect you from contracting anything you wouldn't want taking back home. Thus, protection against STIs is a must in all encounters.
Location:
Being conveniently located in the heart of London gives us an edge above the rest. Our models are eager to please, ensuring your one-on-one encounter is as sizzling as can be so as to leave you with a caramel after-taste in the mouth and memory. The pleasures and luxuries of Dolls N Roses Escorts is something you cannot find anywhere else.
Discretion:
Our escorts are sworn to confidentiality and will never disclose any detail about encounters with clients. It is very important that we protect the privacy of our clients, and ensure that discretion is guaranteed.
Dolls N Roses escorts are in a class of their own, and we always guarantee that your first encounter with our escorts will always be memorable and worth your time or the money you pay.