London continues to be a great place to visit, whether for business or holiday. The romantic restaurants and night clubs, the colorful shopping malls and streets; few places offer the kind of experience that this beautiful city has to offer. And while at it, there are times you may find yourself in need of a guide to show you around, or someone to offer your company during your stay. Dolls and roses is home to some of the most stunning ladies you'll find in London, and if you plan to visit this city in 2016, then below are some solid reasons why you should consider spending time with Dolls and roses escorts;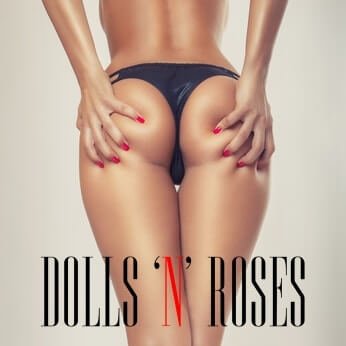 Beauty with brains; so you plan to come to London to attend a business conference or meeting? And after a day or two, you realize that the meetings are too lengthy, boring, or monotonous and that you therefore need a way to spice up everything? Then what you probably need to do is to hire one escort from Dolls and Roses to accompany you to these meetings. Contrary to what most people assume, an escort is not always about pleasure and indoor moments. Nowadays, ladies who are intelligent, educated, and sophisticated, working for escort agencies are doubling up as personal assistants to many business people. They know how to dress formally, and act very professionally when next to you. Consider getting one of these escorts during your London visit in 2016, and you'll be impressed beyond description.
Sightseeing and touring the city; again, you should consider doing things differently in 2016. During your London visit, there are plenty of historical places, museums, monuments, parks, and so on so forth, that are a must visit. Rather than getting the traditional tour guides to show you around, the trend nowadays is to have a pretty escort by your side showing you around. They are often born and bred in London, and thus know the city like the back of their hands. They are the perfect way to get to know London city while having fun at it. Hold hands as you walk past the Piccadilly square, take selfies while boat riding at the Thames, or even watch the sun set in front of the Big Ben.
London nightlife; a visit to London is incomplete, if you haven't sampled the famous London nightlife. There are flashy and trendy clubs, where revelers can dance the night away as they have drinks. Every man secretly wishes to be seen with the prettiest, most beautiful girl around them. With a Dolls and Roses escort, you'll steal the show and hop into any club with the confidence that comes from knowing that you have a hot woman next to you. Dressed in a lovely, fitting evening dress, expensive boots, and looking so irresistible, these ladies will be a perfect way to spice up your evening in London.
London party; if you have to attend party while in London and you're the only one who has no company, then an escort from Dolls and Roses will be a great way to fill in that gap. They never disappoint.
Quality moments; after all the outdoor fun, the sightseeing, the business meetings, the night partying, you'll surely find yourself exhausted and in need of some rest at your hotel room or whatever residence. Most escorts at Dolls and Roses are also good masseurs; with their tender touches, they will give you a relaxing massage, offer you emotional accompaniment, and be next to you during the entire duration you're indoors resting.
Conclusion:
You really must consider getting a taste of these world class escorts from Dolls and Roses if you plan visiting London in 2016.