So you're in London and can't wait to hire an escort to provide you with Quality Company. It could be to spice up an evening party you're attending, or a business meeting, or even just to help you relax as you rest in your hotel room. As such, why would It help to get your girl from Dolls and Roses?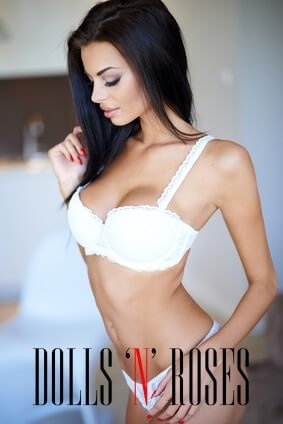 Convenience - with Dolls and Roses, you're able to select or book an escort from the comfort of your residence or room! Rather than having to physically go to an escort agency, Dolls and Roses enables you to view profiles, ask questions, pay, and book for an escort, all with the click of a mouse!
All tastes available - another thing worth noting is that here you'll find all types of escorts. Busty models, slim and tall, plumb, green eyes, long hair, you'll all find them at Dolls and Roses. All tastes and preferences are well taken care of.
Quality services - few escort agencies have taken time to train and polish their escorts as Dolls and Roses have. All models are handpicked, vetted, their health and other relevant details carefully considered. These are escorts you'd comfortably invite to your apartment without having to worry about anything unbecoming happening.
VIP Treatment - for the discerning gentleman who wants good moments above the rest, Dolls and Roses offers high end VIP escorts. These are girls who only go out with the select few elite, and can go to any part of the globe to meet their clients.
.
Genuine - what you see at Dolls and Roses, is what you get! All profile photos, those tender looks, slender waists, firm breasts; all those are real models, and nothing is exaggerated.
.
Conclusion
At Dolls and Roses, standards have been set; it's one of the best escort agencies where you surely get value for your money.